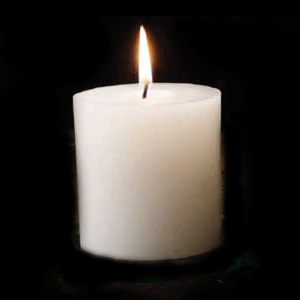 Verbakel; Willy
Suddenly, at his residence on Thursday May 28, 2015, in his 59th year. Son of the late William (Bill) Verbakel (2011) and Johanna (Anna) Verbakel (2013). Brother of Johanna Brownlee and her husband Brad and Mary Nicolai and her husband Pete. Uncle to four nieces and nephews; Ryan (Aiden) Brownlee, Jenna (James) Grant. Leah (Wes) Brownlee and Kristen (Ian) Nicolai. Cremation has taken place. A private family service will be held at a later date. Remembrances and condolences may be expressed to the family online in "Willy's Guestbook" at mccormackfuneralhomesarnia.com. Sympathy may be expressed through donations to St Joseph's Hospice.
Donations can be made online by following the link provided.
Cheques will be received at the funeral home.
Leave a condolence or memory online for the family.
So sorry about your loss of Bill we will keep you all in our thoughts and prayers
joe and barb de wetering speedy_barb@hotmail.com
exeter ontario canada
Tuesday, June 9, 2015

Johanna, Mary and families
My thoughts and prayers go out to all of you with the loss of your brother,uncle...you just never know what life has ahead of us and losing someone so close is just not something we are ever prepared to do. Take care and know that you are all in my thoughts and prayers
Deb
Deb Vannieuwenhuyze (Brandon) gramma72011@hotmail.com
Sombra Ont Canada
Thursday, June 4, 2015

Johanna and Mary and families - so sorry to hear about Bill's passing. You are in our thoughts.
Cathy an Vic Cichonski
Sarnia Ontario Canada
Wednesday, June 3, 2015

We here at Capel manor want to express our deepest condolances to your families...
he was our family here and we'll miss him ... God bless you Willie we'll meet you again in our father's kingdom one day ...
I hope God has a fishing pole for you to catch a big one ...
Smile you were loved here bud.
230 Capel st manor sarnia ont ca
brinda hunt blugeans@gmail.com
sarnia ont canada
Wednesday, June 3, 2015

I am so very sorry for your loss. My condolences to all.
Kathy Elliott kathrynnormaelliott@sympatico.ca
Bright's Grove ON Canada
Wednesday, June 3, 2015

Even though we did not see Bill very much over the years, my best memories of him are when "Sarnia" would come to visit us at the farm in Kinkora. He is now with your mom and dad - may he rest in peace. Our sympathies to you all!!
Jane & George Zwep Zwepvelfarms@tcc.on.ca
Brussel On Canada
Wednesday, June 3, 2015

I am so sorry to hear of Bill"s passing. He is now with your mom and dad. I am sure they are having a great reunion. My prayers are with you and your family at this time.
Patty SEGUIN pseguin7@cogeco.ca
SARNIA ON Canada
Wednesday, June 3, 2015

My thoughts and prayers are with the family.
Mary Ann Kennedy ma_kennedy44@rogers.com
Waterloo Ontario Canada
Tuesday, June 2, 2015