Carr, Thomas Alan
Thomas Alan Carr, born April 27, 1961, passed away peacefully at his home on November 4, 2017. He will be deeply missed and remembered always as a loving and caring father by his only child and love of his life, Patricia (Tricia) Carr. Tom will also be missed by his furry four-legged companions Molly and Gotti. He was predeceased by his parents Lila (2014) and Alan (1987). He is survived by Tricia's mom, Stephanie Carr, and his sister, Joanne Barfett. Tom was an accomplished welder and fabricator and a member of Ironworkers Local 700 until he suffered a severe work-related spinal injury, forcing him to retire long before he was ready. Prior to his injury he was well known as a talented 'scratch' golfer, an avid snowmobiler, and spent hours tearing his 1969 Chevelle to the frame, rebuilding it, and cruising the countryside. In 1989 Tom built a beautiful home overlooking Lake Huron in Bonnie Doon, where his family and friends spent hours frolicking in the water, enjoying the beach, and having an occasional cold beer. The Carr's pig roast was an annual event hosted by Tom, who loved the crowds and the fun; many have fond memories of those days. Tom was a proud and resilient man, who faced debilitating pain daily with dignity. He will be fondly remembered and missed by many. A reception in Tom's memory will be held from 2:00 to 4:00 pm on Friday, November 10th, with a short service at 3:00 pm. Please join us at McCormack Funeral Home – Stewart Chapel, 254 George St. (at College Avenue), Sarnia to honor Tom. Cremation has taken place and his remains will be placed alongside his mother at a future date. Remembrances and condolences may be expressed to the family online in "Tom's Guestbook" at mcormackfuneralhomesarnia.com. Donations in Toms memory may be made to the Sarnia and District Humane Society.
Leave a condolence or memory online for the family.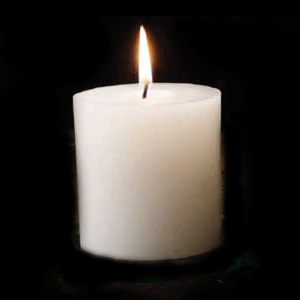 To Toms family and friends. Our very heartfelt sympathy to you all. Its been a long time since we have seen or talked to Tom but we have the greatest memories of good times and good laughs. So many nick names too. Sorry for your loss. Sincerely, Chris and Patti Smolen.
Please reload