Mandtler, Martha
On a clear, bright and frosty New Years Day, 10 days short of her 96th birthday, Martha Mandtler "went home to God" after a long, extraordinary life.
Martha was pre-deceased by her only child, Carl Block (1945-2008), husband John Mandtler (1987), parents Henry and Agnetha, and siblings Mary, Jacob, Agnes, Henry, Peter, Johann and Annie. She is survived and loved by daughter-in-law Joanne Block, granddaughters Jennifer (Todd) and Laurie, as well as her great grandchildren Harrison and Lauren.
Martha was born January 11, 1922 in Alexanderwohl, Russia, to a Mennonite family of German origin. Her family suffered great hardship during the Russian Revolution and ultimately was displaced from their home. As refugees, they travelled through Eastern Europe and, in 1949, with her young son, she emigrated to Canada. She settled in the Winnipeg area near extended family. She was an incredibly hard-working woman, determined to carve out an independent life as a new Canadian. She worked long hours as a farm labourer, printing company employee, child caregiver and housekeeper. Martha's courage, determination and perseverance are an ongoing inspiration to her family.
After the death of her husband she moved to Sarnia in 1988. She lived her life humbly with little need for luxury. She was a wonderful gardener, cook, baker, seamstress and needleworker. She took great joy from the fragrance of her rose bushes, the taste of home-made perogies and sauerkraut, and the beauty of the many dresses, sweaters and quilts she created for her family.
She called Landmark Village home for 6 years before moving to Marshall Gowland Manor where the staff quickly learned of her independent nature and tenacity. A very special thank you to the staff at Marshall Gowland Manor for the love, compassion, and care provided to Martha and her family in Martha's final days. Also, a note of gratitude to her companion Kathleen, who spent many hours visiting with Martha over the past several years.
As a woman of deep faith and compassion, Martha supported the Salvation Army, Mennonite Central Committee and the Inn of the Good Shepherd. A private service celebrating Martha's life will be held at a later date.
Remembrances and condolences may be expressed to the family online in "Martha's Guestbook" at mccormackfuneralhomesarnia.com.
Arrangements entrusted to McCormack Funeral Home – Stewart Chapel, 254 George Street, Sarnia.
​
There is no visitation requested.
​
A private service will be held
at a later date.
Cremation
​
Lakeview Crematorium
Donations can be made online by using the link.
Cheques will be received at the funeral home.
Leave a condolence or memory online for the family.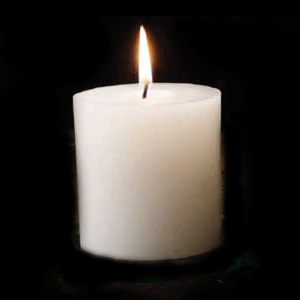 Jen and Family and Laurie. Sending you condolences on the death of your grandmother. May your memories bring you comfort and peace of heart, now and through the days ahead. Wonderful that you were with Martha in her final days.
Please reload